It is important to recognize that both summative and formative assessment indicate the purpose of assessment, not the method. Different methods of assessment can either be summative or formative in orientation depending on how the instructor implements them. For additional information: Formative and Summative Assessment.
Fischer, M.R., Jr. (n.d.) Student Assessment in Teaching and Learning. Retrieved [August, 6, 2019] from https://cft.vanderbilt.edu/student-assessment-in-teaching-and-learning/
Maki, Peggy L. "Developing an Assessment Plan to Learn about Student Learning." The Journal of Academic Librarianship 28.1 (2002): 8–13. ScienceDirect. Web. The Journal of Academic Librarianship.
Levels of Assessment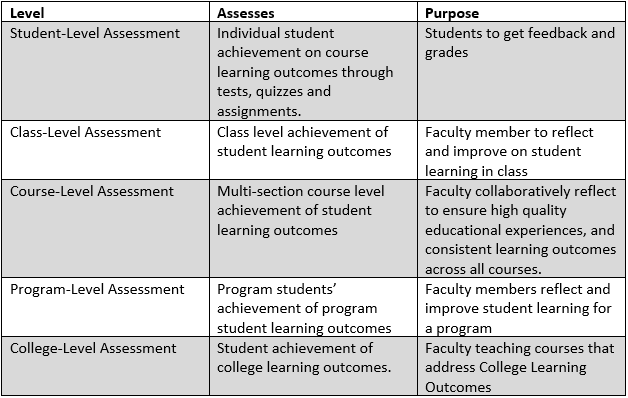 Methods of Student Assessment
Below are two common methods of assessment identified by Brown and Knight that can be implemented in the classroom. It should be noted that these methods work best when learning outcomes have been identified, shared, and clearly articulated to students.
Essays
According to Euan S. Henderson, essays make two important contributions to learning and assessment: the development of skills and the cultivation of a learning style. (Henderson, 1980) Essays are a common form of writing assignment in courses and can be either a summative or formative form of assessment depending on how the instructor utilizes them in the classroom.
Things to Keep in Mind about Essays
A common challenge of the essay is that students can use them simply to regurgitate rather than analyze and synthesize information to make arguments.

Instructors commonly assume that students know how to write essays and can encounter disappointment or frustration when they discover that this is not the case for some students. For this reason, it is important for instructors to make their expectations clear and be prepared to assist or expose students to resources that will enhance their writing skills.
Exams and time-constrained, individual assessment
Examinations have traditionally been viewed as a gold standard of assessment in education, particularly in university settings. Like essays they can be summative or formative forms of assessment.
Things to Keep in Mind about Exams
Exams can make significant demands on students' factual knowledge and can have the side-effect of encouraging cramming and surface learning. On the other hand, they can also facilitate student demonstration of deep learning if essay questions or topics are appropriately selected. Different formats include in-class tests, open-book, take-home exams and the like.

In the process of designing an exam, instructors should consider the following questions. What are the learning outcomes that the exam seeks to evaluate? Have students been adequately prepared to meet exam expectations? What are the skills and abilities that students need to do well? How will this exam be utilized to enhance the student learning process?
As Brown and Knight assert, utilizing multiple methods of assessment, including more than one assessor, improves the reliability of data. However, a primary challenge to the multiple methods approach is how to weigh the scores produced by multiple methods of assessment. When particular methods produce higher range of marks than others, instructors can potentially misinterpret their assessment of overall student performance. When multiple methods produce different messages about the same student, instructors should be mindful that the methods are likely assessing different forms of achievement. (Brown and Knight, 1994).
References:
Brown, Sally, and Peter Knight. Assessing Learners in Higher Education . 1 edition. London ;
Philadelphia: Routledge, 1998. Print.
Henderson, Euan S. "The Essay in Continuous Assessment." Studies in Higher Education 5.2 (1980): 197–203. Taylor and Francis+NEJM. Web.
Classroom Assessment Techniques
"Classroom Assessment is a simple method faculty can use to collect feedback, early and often, on how well their students are learning what they are being taught. The purpose of classroom assessment is to provide faculty and students with information and insights needed to improve teaching effectiveness and learning quality. College instructors use feedback gleaned through Classroom Assessment to inform adjustments in their teaching. Faculty also share feedback with students, using it to help them improve their learning strategies and study habits in order to become more independent, successful learners.... Classroom Assessment is one method of inquiry within the framework of Classroom Research, a broader approach to improving teaching and learning."
----Angelo, T.A., 1991. "Ten easy pieces: Assessing higher learning in four dimensions."
In Classroom research: Early lessons from success. New directions in teaching and learning (#46), Summer, 17-31.
Examples of CATs include the following: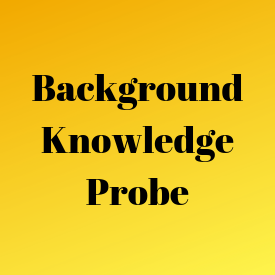 The Background Knowledge Probe is a short, simple questionnaire given to students at the start of a course, or before the introduction of a new unit, lesson or topic. It is designed to uncover students' pre-conceptions.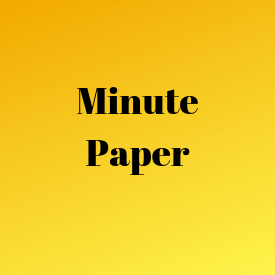 The Minute Paper tests how students are gaining knowledge, or not. The instructor ends class by asking students to write a brief response to the following questions: "What was the most important thing you learned during this class?" and "What important question remains unanswered?".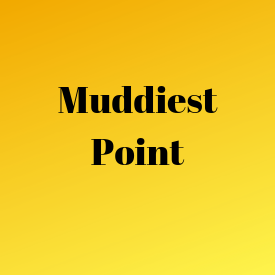 The Muddiest Point is one of the simplest CATs to help assess where students are having difficulties. The technique consists of asking students to jot down a quick response to one question: "What was the muddiest point in [the lecture, discussion, homework assignment, film, etc.]?" The term "muddiest" means "most unclear" or "most confusing."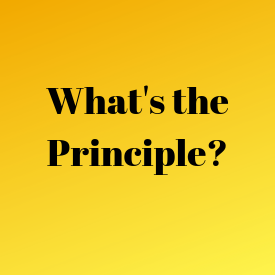 The What's the Principle? CAT is useful in courses requiring problem-solving. After students figure out what type of problem they are dealing with, they often must decide what principle(s) to apply in order to solve the problem. This CAT provides students with a few problems and asks them to state the principle that best applies to each problem.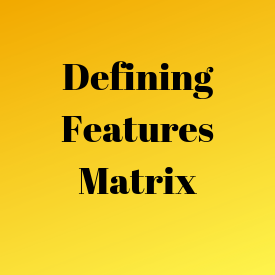 Defining Features Matrix: Prepare a handout with a matrix of three columns and several rows.  At the top of the first two columns, list two distinct concepts that have potentially confusing similarities (e.g. hurricanes vs. tornados, Picasso vs. Matisse).  In the third column, list the important characteristics of both concepts in no particular order.  Give your students the handout and have them use the matrix to identify which characteristics belong to each of the two concepts.  Collect their responses, and you'll quickly find out which characteristics are giving your students the most trouble.
This page is licensed under a Creative Commons Attribution-Noncommercial 4.0 International License.