The Office of Faculty Development and Engagement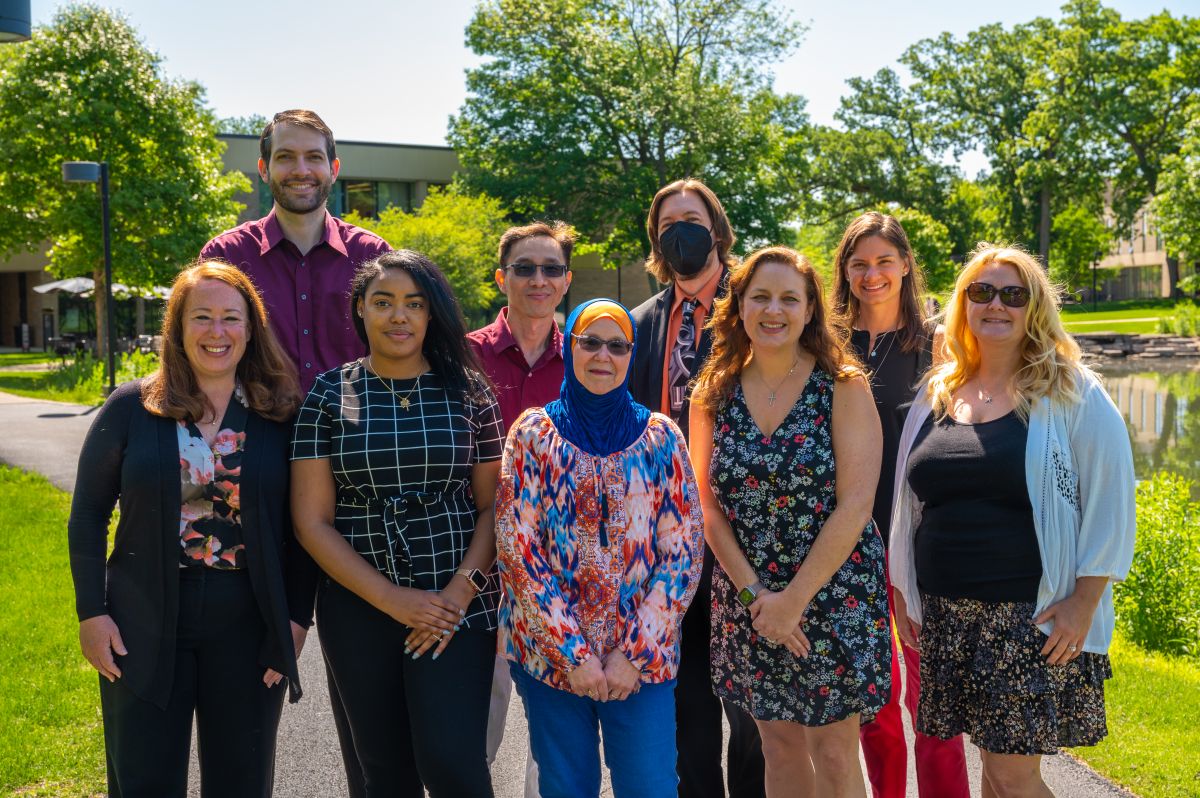 Left to Right: Laura Ortiz, Ryan Maloney, Angelia Williams, Hoitung Leung, Amy Chaaban, Eamon Newman, Jeannie Anderson, Emily Heller, Tanya Watts
Mission
Our team provides meaningful, comprehensive faculty development and inclusive engagement opportunities, which support all Waubonsee faculty, at all career stages, and for all delivery modes.
Vision
Our office inspires all faculty to pursue continued personal and professional growth and development in order to promote holistic student success.
---
Contact or visit anytime! We are available online and F2F 9 a.m. to 5 p.m. Monday through Friday. We look forward to working with you on the advancement of teaching and learning excellence at Waubonsee!
COL236
FDAE 1:1 Support 🐯
(630) 466-2476
FacultyDAE@waubonsee.edu
The Office of Learning Outcomes, Curriculum, and Program Development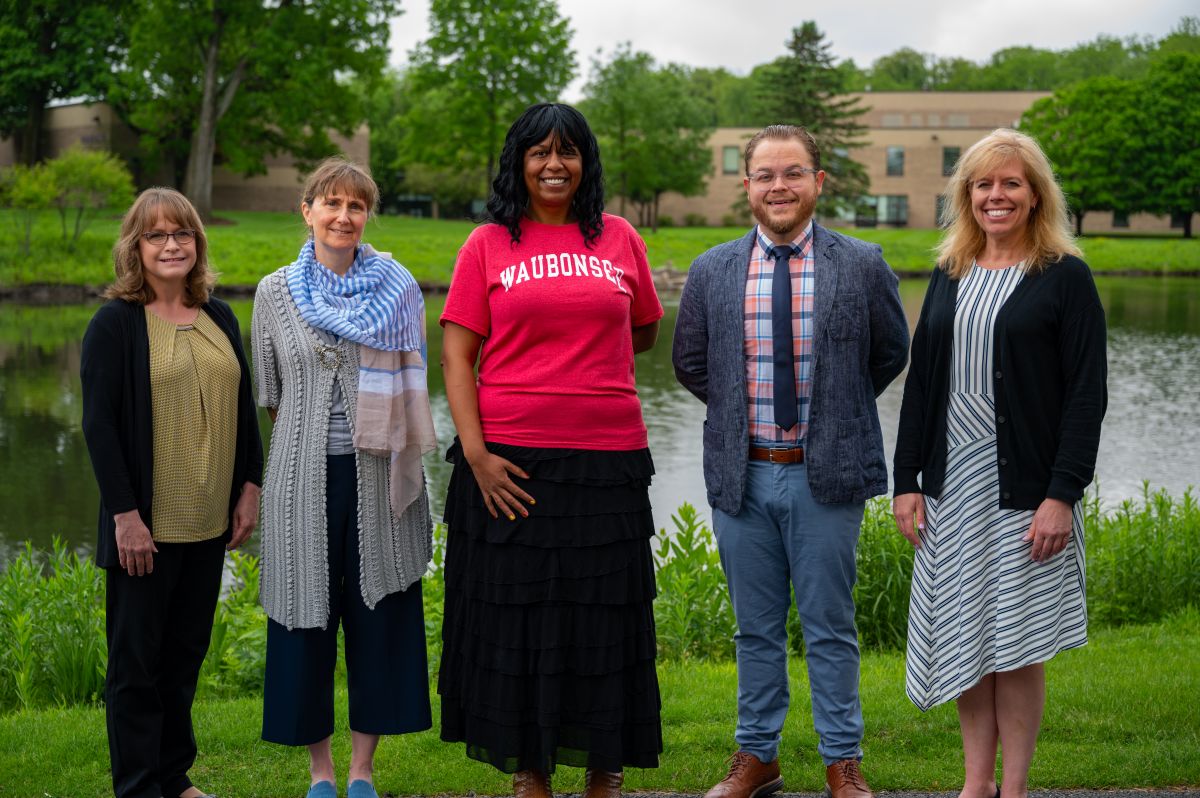 Left to Right: Terry Lyons, Denise Halverson, Toni Ford, Chadd Engel, Kathleen Gorski
Mission
Learning Outcomes, Curriculum, and Program Development provides leadership, quality assurance and support for curriculum to promote educational excellence.
Vision
Learning Outcomes, Curriculum and Program Development is committed to being a valued resource for faculty and staff to support quality curriculum development and continuous improvement to enhance students' educational experiences.