Curriculum Mapping
Curriculum mapping is curriculum awareness and a visual representation of the structure of curriculum:
Mapping helps us look at our programs in a holistic way – at a level beyond individual courses – and making sure that program [and discipline] curriculum provides appropriate conditions for student achievement of intended program [and discipline] learning outcomes. (Palomba & Banta, 1999)
Palomba, C. A., & Banta, T. W. (1999). Assessment essentials: Planning, implementing, and improving assessment in higher education. San Francisco: Jossey-Bass Publishers.
Why map curriculum?
Alignment (within a program, between general education and institutional goals, etc.)

Identifying where and how particular outcomes are expected, explicitly taught for, and assessed

Backwards design the curriculum

Understand the nature and role of course pre-requisites

Mapping is a way of seeing organizational change
Uses of Curriculum Maps
Provide an overview of the structure of the curriculum and the contribution of individual courses to the goals of the program

Identify program strengths- student learning outcomes that are thoroughly addressed

Help departments identify gaps (learning outcomes that are addressed by only a few courses)

Suggest whether students take courses in an optimal sequence
Questions Curriculum Mapping can Answer
-              In the key courses, are all outcomes addressed, in a logical order?
-              Do all the key courses address at least one outcome?
-              Do multiple offerings of the same course address the same outcomes, at the same levels?
-              Do some outcomes get more coverage than others?
-              Are all outcomes first introduced and then reinforced?
-              Are students expected to show high levels of learning too early?
-              Do students get practice on all the outcomes before being addressed, e.g., in the capstone?
-              Do all students, regardless of which electives they choose, experience a coherent progression and coverage of all outcomes?
-              What do your electives, individually and collectively, contribute to the achievement of your student learning outcomes?
Program/Discipline Curriculum Mapping
The map charts program courses, syllabi, classroom activities, and assessment as they relate to intended program/discipline learning outcomes.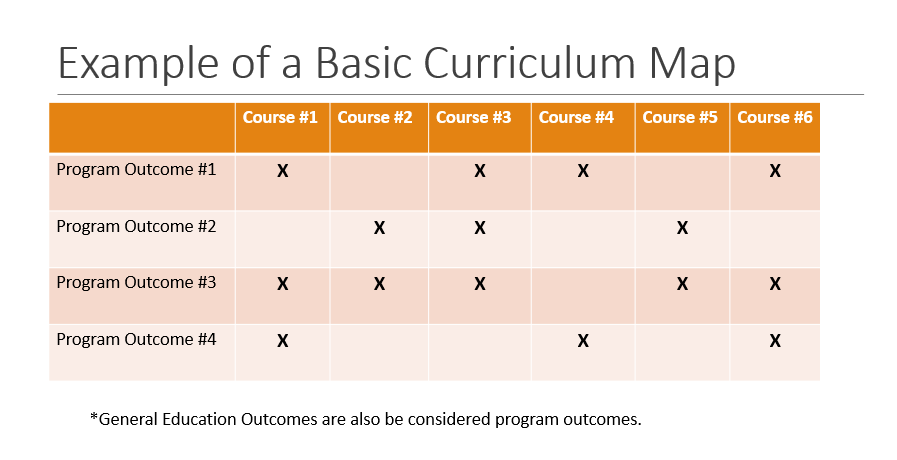 Course Curriculum Mapping
Individual courses can also be mapped aligning activities and assessments as they relate to the intended course learning outcome.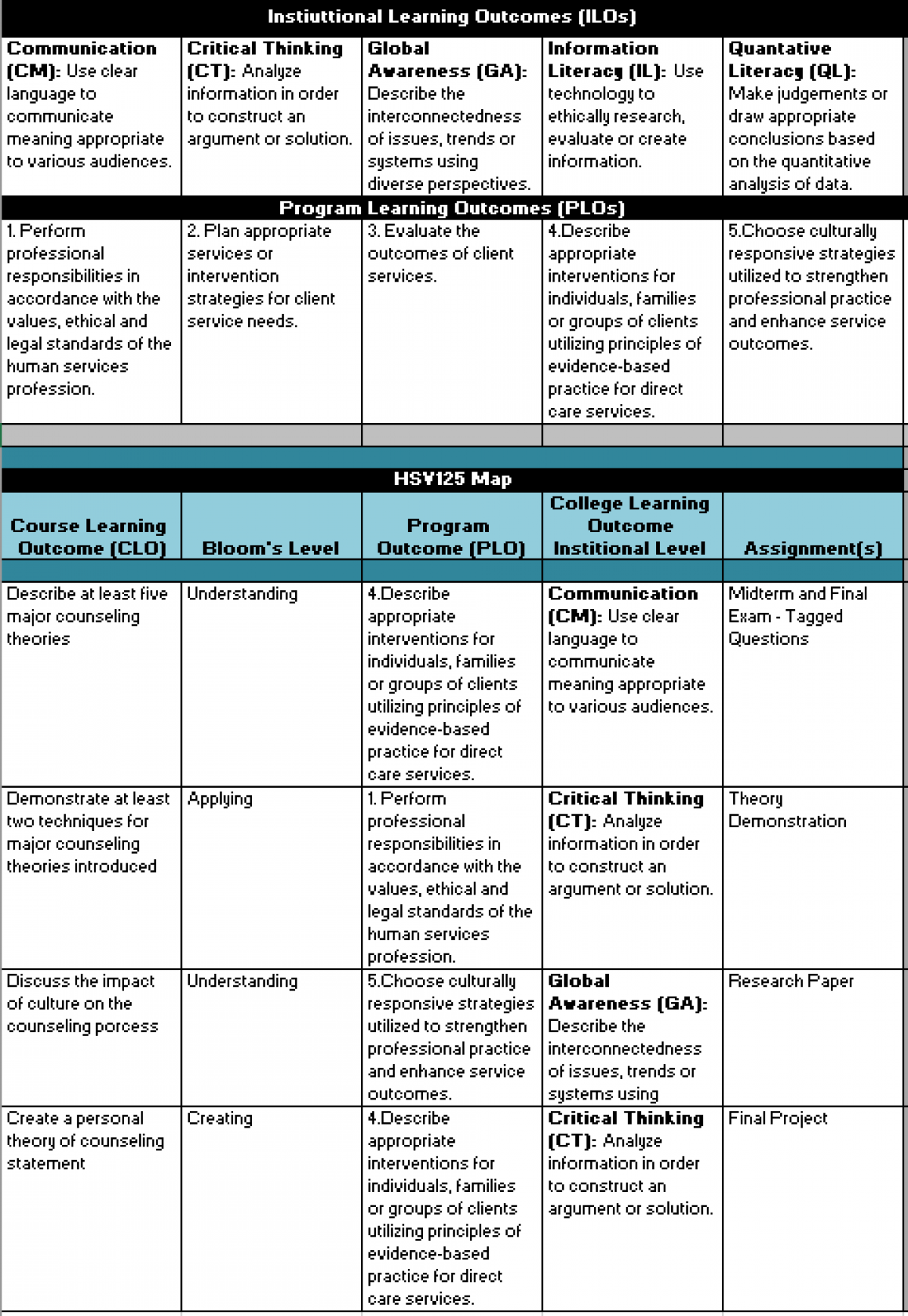 Mapping Learning Outcomes
The Process:
Focused on curriculum and learning outcomes

Two-dimensional matrix representing courses on one axis and outcomes on the other

Faculty identify which courses address where learning outcomes are introduced, reinforced and assessed.
Example: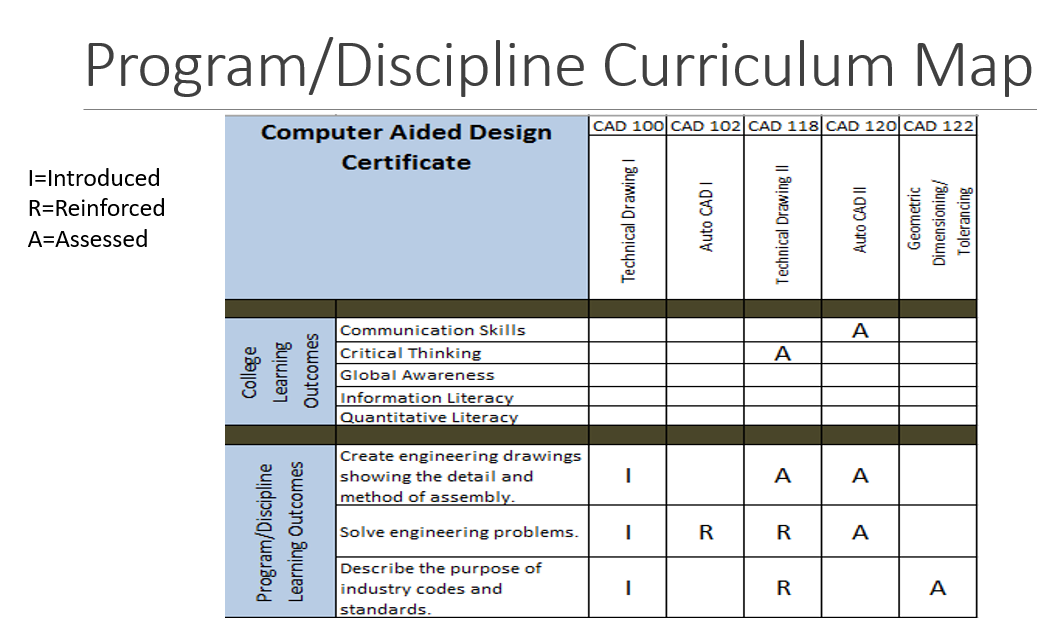 This page is licensed under a Creative Commons Attribution-Noncommercial 4.0 International License.