About CircleIn
CircleIn provides a safe and secure virtual space for students to employ and build proactive, positive academic success habits and study together.
With CircleIn, students can:
Connect directly with other students in their class.
Create and share flashcards, notes, and other study materials.
Access Workflow, a task management tool. Workflow helps students never miss a deadline, coordinate group projects, schedule study sessions, and manage their work-life balance.
Connect with Waubonsee's peer tutors, peer coaches, and student technology support within the platform.
Win scholarships, gift card rewards, and more while they study with classmates.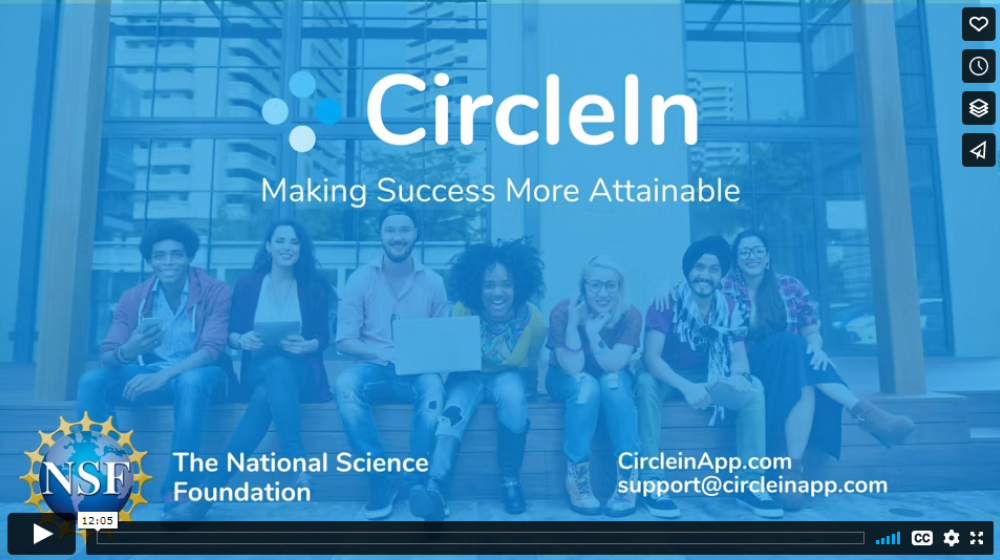 Introducing CircleIn to Students
Additional Introductory Resources
Pilot Courses for Fall 2022
CicleIn Faculty Webinar (8/18/22)
Upcoming CircleIn Workshops
Please encourage your students to attend an upcoming student webinar:
September 1, 2022
3:00-3:45 PM